No one can quite prepare you for what it feels like to find out that you are pregnant but what I can definitely prepare you for is your pregnancy journey, birth and those precious few weeks with your new baby.
In this series of videos, I will take you through what to expect from each stage and give you tips and useful tools to manage symptoms and situations. I will equip you with the knowledge and confidence to approach birth without fear and help you navigate the first few weeks as a new Mum.
Wishing you all the very best with your pregnancy and enjoy the videos,
Marie x
What to expect from each series:
Video episodes - 20-45 minutes long depending on the topic. Each episode has helpful time codes in the notes.
In each episode I will be giving you useful information and helpful tips on a variety of topics.
I will be covering all the basics but also topics that are not generally covered in antenatal and postnatal courses.
I have included a few facts for you to read about your body during pregnancy & birth and the postnatal period - some are pretty fascinating.
I have also provided downloadable checklists in the antenatal course and helpful facts in the postnatal course.
After watching the videos you will be in great position to make informed decisions and truly be the birth boss!
Click here to view the curriculum for the antenatal course
Click here to view the curriculum for the postnatal course.
Please click here for some lovely reviews.
Hi, I'm Marie, also known as the Modern Midwife.
I have been an NHS midwife for over a decade and have lots of experience delivering antenatal and postnatal education. In this series, I have covered all the basics plus answers to some of the most popular questions that I've been asked over the years while working across various maternity units.
I champion maternal mental health and maternity discrimination and am a communications partner for Child.Org. I've been fortunate enough to provide expert advice on BBC Radio 4 Women's Hour, Channel 5 and ITV and have recently been commissioned by Penguin to write a book called The Modern Midwife's Guide to Pregnancy, Birth & Beyond.
Follow me @the_modern_midwife for the latest evidence based information on pregnancy, birth & beyond.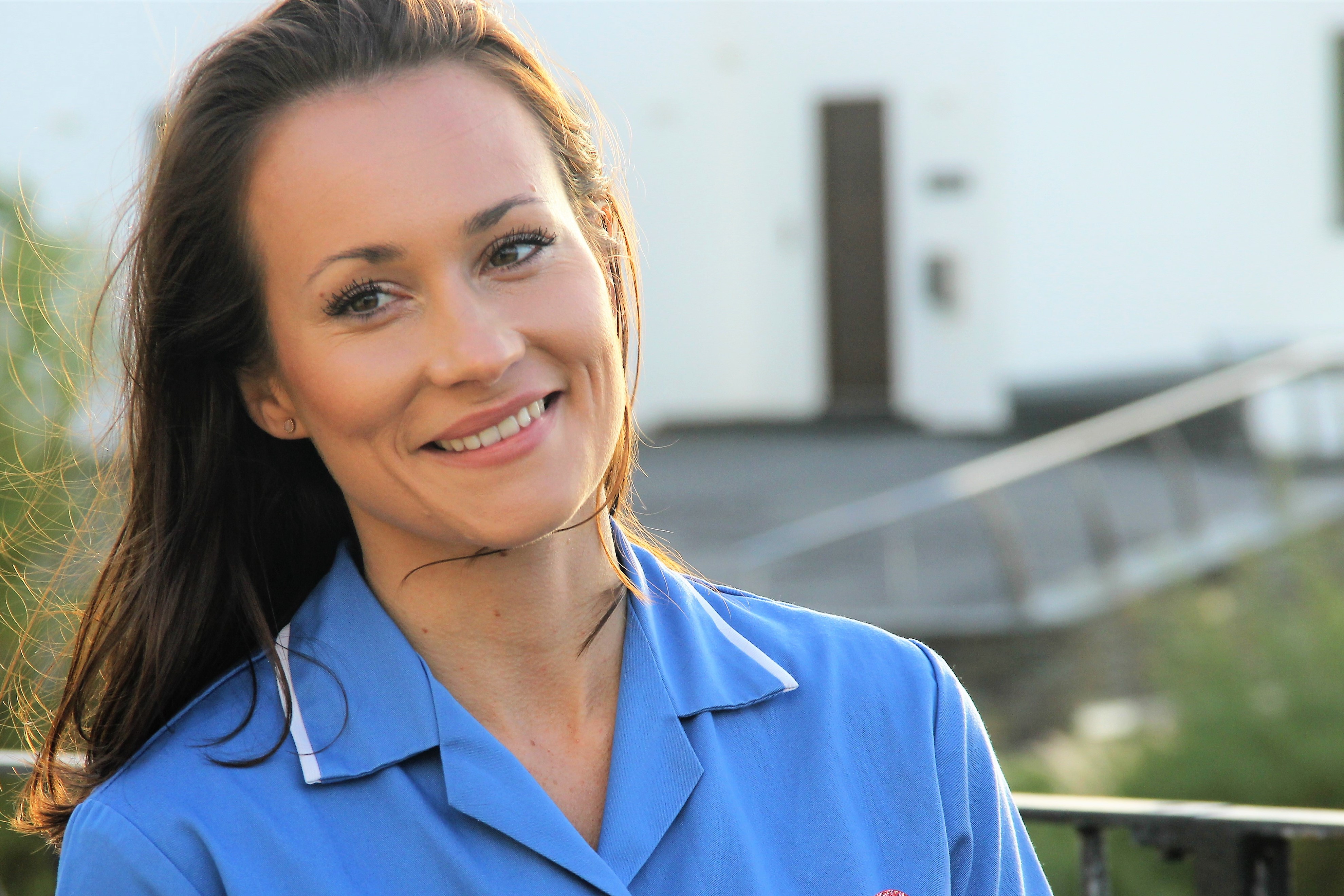 Access to the content and refund policy:
You will have unlimited access to all the content for 12 months from the day you enrol. This will see you through your entire pregnancy and first three months with your new baby. If however, you fall pregnant again and would like to revisit the course, please do send me an email and I will reactivate the course for you.
If you wish to gift a course to someone special, please email me at

[email protected]

I hope you will absolutely love the course but if for some reason you don't, you can ask for a full refund within 7 days. To qualify for a refund you will have had to have watched less than 20% of the course.
For any queries, please email [email protected] and I will get back to you as soon as possible.
"Oh my gosh, THIS is what we've been waiting for in terms of antenatal education! Full of incredible advice and information, delivered in a friendly and easy to understand format. It answers all those questions going around our heads but may be too nervous or embarrassed to ask– from breathing, to sex, to postnatal poo! More importantly, a great focus on the holistic nature of pregnancy, birth and the postnatal period, including the important conversations around relationships and mental health, opening up those difficult topics without judgement or stigma. 
Thank you Marie Louise, we will definitely be using this with our families and wholeheartedly recommend the series to any expectant parents." ******** Rosie Lowman, CEO, Cocoon Family Support,  Reg. Charity 1158994