The Pregnancy Birth and Beyond Series.

NHS Trusts
If you are a Trust looking to offer the courses as antenatal education or breastfeeding support, please email [email protected]
For all other queries, please email [email protected] and I will get back to you as soon as possible.
Please note: The material and video content on this site may not be reproduced, distributed, transmitted, cached or otherwise used, except with the prior written permission of The Modern Midwife Limited, Company No. 11912765. The material and video content is based on the book The Modern Midwife and provided with the permission of Penguin Random House and The Modern Midwife Limited.



'For anyone planning a pregnancy or is currently pregnant, 'The Pregnancy, Birth and Beyond Series' by midwife Marie Louise is a must watch. This digital series offers women information that will guide and support them to make informed decisions for their own pregnancy. 
Natilla Henry, Former Head of Midwifery, University College London Hospital 2016-20
The Modern Midwife
What to expect from each series:
Video episodes of 20-45 minutes long depending on the topic. Each episode has handy time codes in the notes so you can easily refer back or skip forward to a particular area.
In each episode I will be giving you useful information and helpful tips on a variety of topics.
Of course, I will be covering all the basics, but also encompassing topics that are not generally included in standard antenatal and postnatal courses – answering the questions you've always wanted to know but been afraid to ask.
I have included a few facts for you to read about your body during pregnancy & birth and the postnatal period - some are pretty fascinating.
The antenatal course comes with downloadable checklists so you can relax knowing that you've got everything under control
After completing the videos I can guarantee that you will be in the best position to make informed decisions about your care, advocate for yourself and your baby, and truly be the birth boss.
Click here to view the curriculum for the antenatal course
Click here to view the curriculum for the postnatal course.
Please click here for some lovely reviews.
Hi, I'm Marie Louise, also known as the Modern Midwife.
Throughout my 13 years as a midwife I have had lots of experience delivering antenatal and postnatal education. I'm also a mum, so I've been where you are now. In this series, I've covered all the basics, plus answers to some of the most popular questions that I've been asked over the years while working across various maternity units.
I champion maternal mental health and campaign against maternity discrimination, as well as being a communications partner for Child.Org. I've been fortunate enough to provide expert advice on BBC Radio 4 Women's Hour, Channel 5 and ITV, and earlier this year published a book with Penguin called The Modern Midwife's Guide to Pregnancy, Birth & Beyond.
Follow me on instagram @the_modern_midwife for the latest evidence based information on pregnancy, birth & beyond.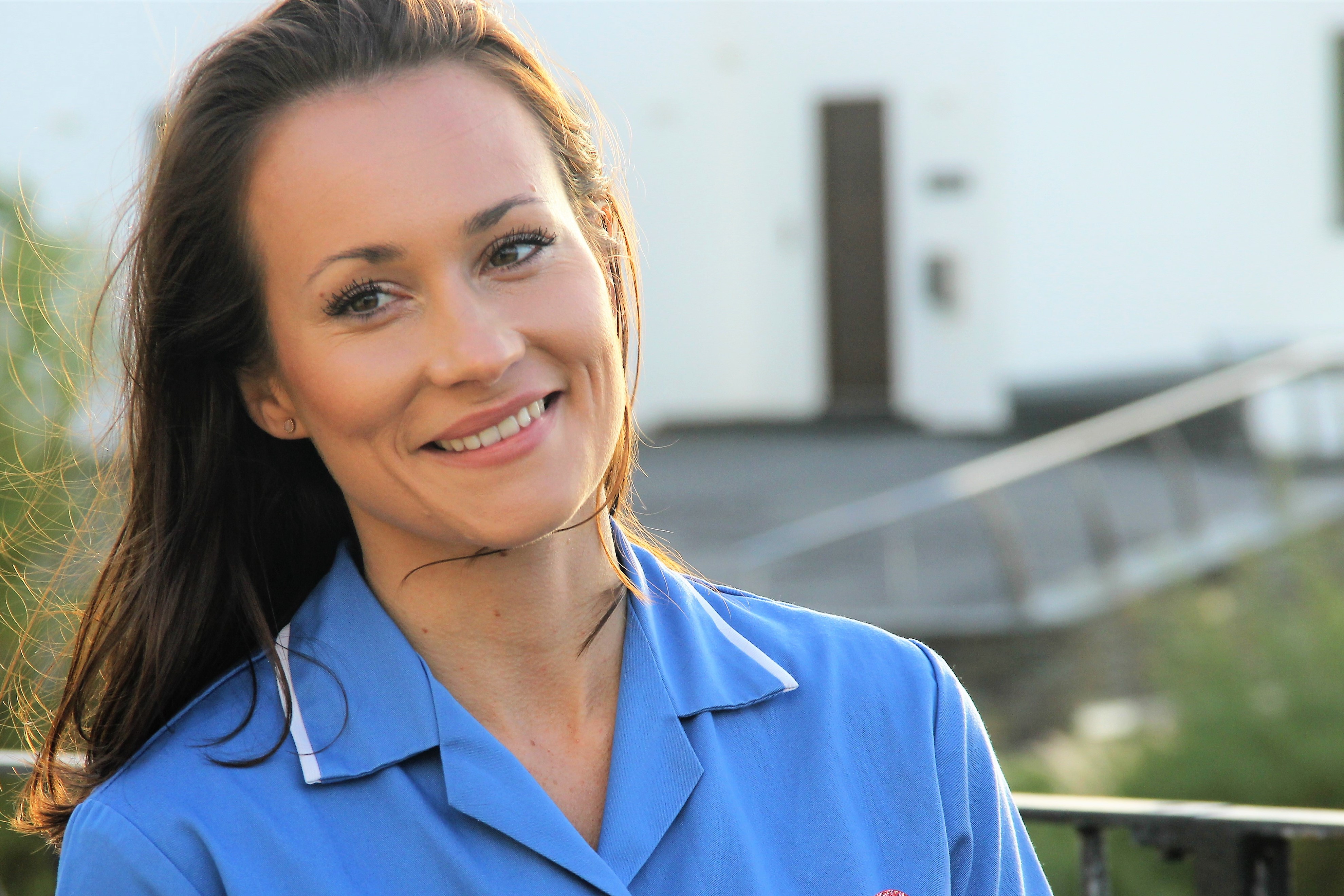 "This course gave me so much reassurance and information. I'm not sure my pregnancy would have been the same without Marie's guidance. It's like watching a friend"
Sarah
*******
"I'm really enjoying The Modern Midwife's book. I've learned so much about stuff I had no idea about."
Zoe Sugg